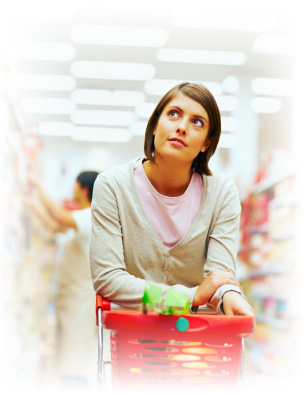 The aim of CEFF (Certified E-Friendly Food - Zero Chemical Additives) is to provide customers an easy guidance when shopping and to help them to lower the consumption of chemical additives in their food, dietary supplements and food for animals.

CEFF logo is marked only on the foods, dietary supplements and animal food that do not contain perservatives, artificial coloring, sweeteners and glutamates. These additives areto our body a burden, our organism does not need them and it cannot process them.
The logo is granted an independent body and the rules comply with the EU legislation. The logo is uniform for all manufactures and therefore it is easy to remember for customers, which get additional information on the product composition. CEFF logo is pictured on the front side of the package, in same case also on the back package side.
CEFF does not conflict with the food safety or harmfulness of individual additives as safety is regulated by the legislation and EFSA. It does not say that perservants, artificial colours, sweeteners and glutamates are dangerous and the legislation should be changed. However we are aware of the fact that it is necessary to observe carefully the maximum daily consumption amounts, otherwise there is a potential risk of health problems. Studies relating impact on health for the groups under risk and the impact of long-term consumption of different additives combinations are not made at all. For testing and research are used mainly animals, from ethical reasons never small children, allergy sufferers or patient .
With logo "CEFF - Zero Chemical Additives" you are sure that you chose for yourself or for your pets food without perservatives, artificial coloring, sweeteners and glutamates.
This project is structured to be used internationally as a franchise, if you are interested to apply it in your country, please send email to bednarova@ceff.info.